I use to play the original Duel Masters as a second TGC aside of Yu Gi Oh. I think there were only 7 sets. The last set I remember was the one that introduced duo color cards.

I haven't played any TCG for several years. Just fell out of playing. Sold all of my Yu Gi Oh and Yu Yu Hakusho cards. But still have DM around. I liked how much more balanced DM was to what Yu Gi Oh had become.

I still have a few decks and some cards that I came across the other day. So I have a few questions.

Is there a up to date price guide for the older cards? I'm thinking of just keeping my main deck and piecing everything else out to sell.

What are the more desirable cards from the first 7(?) sets? I have play sets of cards like Terror Pit, Natural Snare, Mana Nexus, Holy Awe, etc. As well as creatures that the Internet says they're "godly" in trades etc.

Anyone know anything about the GBA games? Like which is the better one to get? Which has more cards than the other. I'm pretty sure there are two GBA games. I'd like to get one just to have something around to jump on and play whenever.

Last thing is more for my curiosity. Did they ever ban any cards? Or even limit the amount per deck? Last I played(like 10 years ago) there was no limited or banned cards. Players could have 4 copies of any card.

Feel free to ask any questions that anyone might have. I'd be more than happy to answer them as best I can.



Mesaje

: 1


Data de inscriere

: 2016-12-04



Hi fisheye, DM never dies as you say. TCG represents only the first 12 sets of the DM Game, while OCG continued with the sets and cards release. Nowadays there are almost 100 DM sets with alot of new cards and new effects. Takaratomy continued to release new cards and anime episodes of the game even nowadays. It is a very popular game in Japan, in Europe died long ago.
Yes the limited some cards to 1 copy per deck and some cards are limited to 0 or banned (you cannot have any copy of that card in your deck). The game is very well balanced with all the rules, Hall of Fame restrictions and other stuff.
Right now there are DM groups on Facebook. Our is *Duel Masters - Last Generation of Duelists* and another community formed only by OCG players if you want *Kaijudo Generation (DM/Kaijudo fanbase*.
If you want to play there is also 3 big platforms to play DM.
-DMCiv: playing with the first 17 sets. (you have to download it)
-OCTGN: playing with the first 39 sets. (you have to download it)
-TCO or tradecardsonline.com : that has a wide variety of formats (TCG, OCG, Hybrids) and all the cards available up to date. (you don´t have to download it, just need good internet connection and play online on the site) 
If you want to start to play the game again please feel free to contact me either through facebook
https://www.facebook.com/robertmarius.tanasescu
or by TCO
http://www.tradecardsonline.com/user/robertinho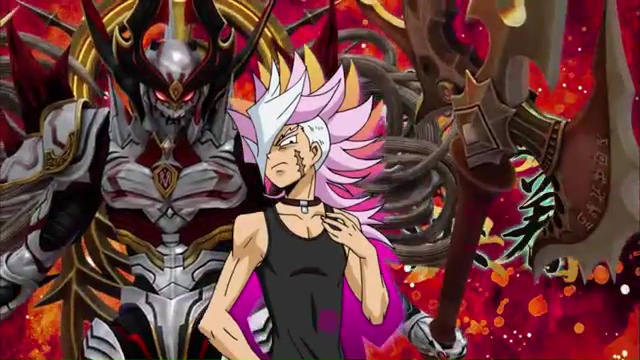 Rare Killers





Mesaje

: 38


Data de inscriere

: 2016-05-29


Varsta

: 25


Localizare

: Navalmoral de la Mata, Spain




---
Permissions in this forum:
You
cannot
reply to topics in this forum